"Hey Jim, If it was so easy, why isn't
everyone talking about using the Roth IRA
strategies that you and David talk about?"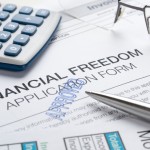 To build or acquire sustainable investment
assets that will provide for you for the rest
of your life takes some action on your part.
Totally passive investments are available –
just walk into your local bank or credit
union and you can just "park" your money
in interest-bearing accounts offering 1.5-2%
returns. The problem as most know is that
after taxes and inflation, you are sliding
backwards very quickly.
"So, Jim, if I can't find these
Self-Directed Roth IRA investments at my
local bank and my CPA and financial planner
don't know about them either, where do I
go?"
Good news and bad news. The bad news is that
there is no central exchange like the stock
market to provide the investment
opportunities that we teach. But that's
also the good news – because any investment
that is able to be traded as a commodity (as
most other investments are) can also be
manipulated by big investors, corporations
and our own government. That's why you
don't want to be in those markets!
Real estate is the bastion of the last
frontier. Historically, the creator of more
wealth than any other investment vehicle ever
known.
You can make money and leverage small amounts
of capital into massive cash-flow producing
assets very quickly either as an 'active'
investor or a "passive investor." You
choose – depends on who you are and how
much time you have.
Whether you desire to be active or passive,
David and I will show you where to find and
create the opportunities and how to build
them under the IRA tax-protected umbrella –
offering tax-free distributions for your
lifetime AND for the lifetime of your heirs
as you wish to designate.
We'll show you everything you need to know
to set up your own Self-Directed IRA accounts
and how to fund them and, most importantly,
how to take a small account and explode the
returns with tactical real estate strategies.

There never has been a better time or a more
important time to TAKE ACTION NOW! Failure
to act will lead to frustration and possibly
desperation as the conventional retirement
models will fail more and more of the aging
population.
To get you started, we have a FREE REPORT,
"How You Can Invest and Retire Tax Free"
available at:
Check it out today, just click here
From there, you can also get information about the
4-part Teleseminar Series that David and I will
presenting beginning Tuesday, November 15th.
It's up to you to take the steps to create
your own lifestyle and retirement. Don't
stick your head in the sand and hope that
better times are ahead.

CREATE your future NOW!
May your future be bright!
Jim and David
Invest and Retire Tax Free