Welcome to Investing Now Network!
I am Jim Ingersoll and I have a special gift for you today.  You can download my latest book on creating multiple streams of real estate income for free right now
Follow this link to download your FREE copy now —-> Click here for download
When you focus on the cash flow for your investments, everything else works out fine!  The key to real estate is to buy it on-sale (great price), buy it without needing your own cash, without your credit and without a bank!  Simply put that is the secret sauce of investing in real estate and succeeding!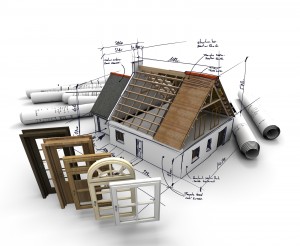 Are you registered for our BOOT CAMP in July?   Click here to learn more –>  Click here now
Endorsements for Jim's new book "Cash Flow Now:  How To Create Multiple Streams of Real Estate Income"
"Cash Flow Now offers a simple but powerful approach to generating real estate cash flow in today's market. Author Jim Ingersoll does a great job showing how anyone can generate monthly cash flow from today's real estate opportunities. I'll be strongly recommending Cash Flow Now to our 70,000 Newsletter subscribers."
J.P. Vaughan, J.D.
Publisher, Creative Real Estate Online
http://www.Creonline.com
"Today's market is all about cash flow and Jim Ingersoll's terrific book "Cash Flow Now" hits the high points very well.  This is a must read book.
Eddie Speed, Founder of Note School
"The Dallas Mavericks owner is famous for his business advice and said, "sales cure all."  Another way to could be said is "Cash Flow Cures All."  If you don't have cash flow, you have stress.  This book is a must read for anyone looking to plan for the future and enjoy life more."
Ron White – 2 Time USA Memory Champion –  http://www.brainathlete.com
"Cash Flow is the life blood of any business. Simply put, generating a healthy cash flow from you real estate investments not only allows you to quit your job, it also allows you the ability to live an enviable lifestyle. Jim Ingersoll does a wonderful job of showing you how you can do this for yourself and your family. A must read for every real estate investor or anybody contemplating getting into this fascinating and very profitable field." – Scott Britton
Scott Britton, Realtor
"Creative Real Estate Solutions"
"Cash is king and Jim Ingersoll is king of cash flow.  This is a must read for both experienced and inexperienced investors.  His book is a gold mine of gold nuggets.  In the explanation of income streams, Jim not only defines the different possibilities for income streams but explains the opportunities and processes as well.  This is a highly recommended book for any investor."
Selina Stoller – http://www.MyREIadvisor.com
"Jim's new book "Cash Flow Now" really nails it.  Jim does a superb job explaining how to create multiple streams of income. If you want freedom in your life, this is the book to read."
Damon Janis
Founder of Insider's Circle at Lifestyles Unlimited
http://luinsiderscircle.com/
"Jim is one of the few people who's writing I can trust.  Investing Now will show you how to grow and thrive while others are cowering, retreating and running away."
Michael Jake, Founder of Swift Results, Inc
"It will prepare you to gain control over uncertainty at the same time when many others are busy burying their head in the sand"
David Phelps, Founder David Phelps International
Why Investing Now?
After the housing crash of 2008, the majority of the books and training on how to invest in real estate became obsolete, their advice and methods predicated on a credit landscape that had just vanished overnight. In the economic climate of today, a new paradigm is needed, and Investing Now fills that void.

1.  We are sitting right in the middle of the perfect storm and experiencing the greatest transfer of real estate wealth of our generation.
2.  Real estate is on-sale, dirt cheap and widely available making it the perfect buyers market
3.  Interest rates are historically low making today's market great for flipping houses and being your own wheeler-dealer.  You can buy dirt cheap, add value with the right renovations and flip the house for income today OR hold onto houses for long-term wealth creation and cash flow!
4.  Wealth building has never been easier because houses bought today can be rented for an easy positive monthly cash flow income stream.  Being a Landlord has never been better!
5.  The credit crunch has created brand new opportunities for investors to buy houses without banks and without their own cash.
Check out our video trailer for "Investing Now."
Investing Now provides step-by-step instructions through the entire process, making it possible to understand and apply the fundamental strategies for novice and seasoned real estate veteran alike. Jim Ingersoll brings insights and strategies that have been proven effective repeatedly, providing a successful track record that is sure to help you turn your financial fortunes around.
Thanks for stopping by – Jim Ingersoll, Author of "Investing Now" and soon to be released "Cash Flow Now"