Hi Everyone
First, I want to welcome all the new subscribers!  Also, thanks to each of you who have emailed me or left me a nice review on Amazon, it is very much appreciated!
I am working on writing my new book and have written more than 40 pages so far.  I expect to have it published by June!
I am also going to be doing some blogging for CRE online, so be watching for that if you are a regular on their website.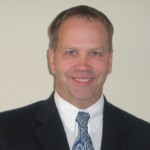 If we have not yet connected in facebook, please stop by and "LIKE" my page.  I post tons of photos and show renovations and things that I am personally working on each week.
Let's connect in Facebook at: Check it out today, just click here
Want to meet up for lunch?  Ha ha, I am speaking at a lunch meeting tuesday Dec. 13th in Richmond and I hope you can join me at the Richmond Apartment Owners Association at:
Tuesday, December 13, 2011
12 Noon
Westwood Club
6200 West Club Lane
Richmond, VA
There is a fee for non-members but it does include a great buffet lunch with admission!
Did I mention the LIVE event I am working on finalizing for the first weekend in March?
It will be in Dallas, TX and I am excited to be doing it with David Phelps… Stay tuned!
Kind Regards!
Jim