Fix and Flip Houses- How To Buy the right house
You have seen it on TV with shows like "Flipping Vegas," "Flip This House," "Flip Men" and so on.  The make it look like so much fun, such an adventure and so down right sexy to flip houses… nothing could be easier, right?
Leave me a comment below with your favorite flipping show!
They make it look so easy to buy a totally distressed house, work with the contractors to fix it up and sell it for a fast profit! The made for TV drama is always entertaining, right?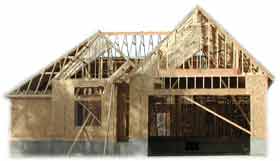 The truth is that I do not watch these shows, but I do personally live the "Flipping Houses" adventure!
You need to find the right house, for the right price, build a reliable contracting team, market to sell to a new buyer, hope they can get their financing, work through their home inspection and then collect your large pay-day. Your payday will not occur if you are way over budget on your renovation or you cannot sell the house for as much as you had hoped. My point is that the entire process much be managed carefully in order to reduce risk in this type of short-term speculator transaction. It takes a lot of experience and discipline to create a large payday in a short amount of time fixing and flipping houses.
As my friend David Phelps so often says, "there are a lot of many moving parts when flipping houses."
Everything needs to go just right to reap the ultimate reward. The good news is that the entire process can be set up with systems and deliberate processes with checks and balances to reduce risk along the way.
Do you want to learn the secret systems to fix and flip houses? If so, join me in Richmond for a weekend that will teach you the entire process for A to Z.
Get the details here ==> Flipping Houses Academy Bootcamp
The golden rule of real estate is you make money when you buy the right house for the house price! It sounds so simple!
When fixing and flipping, this is a super important step. You have to narrow your investment criteria to produce the right house, in the right location and be sure you do not overpay for the house. There are just 3 crucial numbers you must know and be absolutely confident in when buying a house to flip.
ARV: After Repair Value Repair

Repair cost

Max offer
Once you have the ARV and Repair cost, you can calculate your maximum offer.
I highly recommend that you use Rehabvaluator for creating your repair budget and calculating your max. Offer. Just click the banner below and it will blow you away.  You can get a free version with this link below, once you try it, I am very confident you will want to buy it for just $97


. http;
Learn to buy the right house, in the right location for the right price and you will be on your way to succeeding when flipping houses!
What about you?  Do you need cash right away and need to flip some houses to pay down debt, quit your job or finally get ahead?  Take the time to learn to do it the right way, join me in Richmond at
my Flipping Houses Academy and I will personally teach you my Ninja Jedi Secrets!
Get the details here ==> Flipping Houses Academy Bootcamp