Last call on the incredible bonuses for early registrations on our Ultimate Freedom Without Banks boot camp.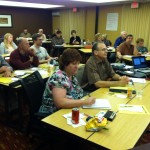 One of the best parts of attending an event like this one is the networking opportunities.  It was at event like this one
That David and I actually met each other…  Several years later we are still working together!  That is a HUGE side benefit to attending events.
One of the early registration bonuses is a dinner networking opportunity on August 16th, the night before our event starts.  IF you take action and register before the 27th you can attend this dinner networking event and be primed and ready to go early on the 17th when we kick off at 8:30 am.
Ready to sign up and register now?
Freedom Without Banks Boot Camp Registration
Use promo code: free50 to save $50 and remember to bring a partner or spouse for free!
This is a final call for the bonuses including the networking dinner opportunity.  Take action and invest in yourself now.
Sign up:
Freedom Without Banks Boot Camp Registration
http://www.investingnownetwork.com/investing

To your success!