3 keys to creating great kitchens
Want to sell a house? One key to your success is to provide a house with an awesome kitchen.  The truth is that in many cases, women buy houses.  I recently did a twitter poll on the most important room in the house and overwhelmingly the most popular choice is the kitchen.  Everyone wants nice space when preparing meals, entertaining and making family memories.  Buyers do not want old, dumpy cabinets, gross appliances and boxed in space for kitchens.  Yes, kitchens are expensive, but they are worth your investment.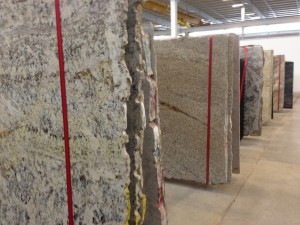 Here are the 3 key components of your kitchen renovations.
1.  Cabinets – If the cabinets are solid and have not experienced water leakage from the sink, you may be able to save a bundle and have them painted and then install all new hardware (hinges, pulls, etc).  If the kitchen has an dysfunctional design, worn out cabinets or is missing a dishwasher then you are likely going to want to demo and start over. 
The nice thing about starting over is that you can start with a clean slate and move plumbing and electrical to accommodate a super efficient layout.  Have your kitchen cabinet supplier take measurements and professionally layout your kitchen space to properly place appliances and utilize right-sized cabinets to maximize storage.  There are a lot of cabinet options available in a wide variety of sizes, depths, panty style, etc.  If you have higher ceilings you will be able to take advantage of 36″ or 42″ wall cabinets and don't forget the crown molding and toe kick to let your cabinets shine!
Once your design layout is established, you can pick raised panel or flat panel doors.  Raised panels cost more, but are really nice.  There are a wide variety of colors and finishes available.  For a flip, be sure to stay in your budget and select colors and style that match the house you are working on.  Also select some stylish hardware to make your kitchen look stylish and new. 
2.  Counter-tops:  The options available for counter-tops are changing a bit. 
Here are some counter top considerations:
Granite – Granite countertops continue to be the most popular and best selling countertops.  Granite has incredible natural color, is super hard and a nice solid surface for your kitchen.  You can design it with a variety of edges including bull nose, bevels, double ogee and ogee.  Buyers love granite countertops.  They are not completely maintenance free and the lighter colored tops can be stained, so buyers beware, but Granite sells best! To save some money on granite you may be able to go with a thinner slab or keep the edge profile standard.
Quartz – Quartz is a super durable, solid surface countertop.  Quartz countertops are typically 95% quartz combined with 5% polymer and that formula provides a great option for consumers.  Quartz comes in a wide-variety of colors and patterns and has been exploding in popularity the past few years.
Laminate – Formica type countertops have been around for many decades.  Laminate tops continue to be the cost-effective leader. They can be fabricated in square edge or a pro-form style with a variety of edges.  The colors and patterns are now mimicking granite countertops, which is blurring the edges between laminates and solid surface countertops.  With laminate, you can get a very cost effective countertop that can look similar to solid surface quartz or granite.  You can save a bundle with laminate if your budget does not allow a solid-surface granite or quartz.
3. Appliances – How can you make your kitchen look like a million bucks without spending a million bucks?  Add in basic stainless steel appliances.  They do not cost much more then white or black appliances.  If you want to save some money on your appliances, watch for the sales in your local paper and also be sure to use a Lowes or Home Depot 10% coupon.  You can get the coupons on Ebay or at your local post office in the change of address packets. 
If you have an upgraded kitchen design with solid surface counter-tops, then use an upgraded appliance package with a side-by-side refrigerator or bottom freezer design.  Be sure to always use a built in microwave and nice range. 
Kitchens sell houses and that is the bottom line.  Establish your budget and work the design features to maximize appeal