By Jim Ingersoll
10 Ways to increase cash flow in your rental properties
Grab Your FREE investing kit Now- How to get set up as a real estate investor with the right foundation.  Here is a great toolbox that will help you get started.
What if you want better cash flow from your rental properties?   The rental market is gaining strength and here are 10 ways to increase your cash flow.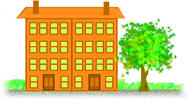 1. Rehab your financing.  IF you use banks, rates are super low right now.  You can likely dramatically increase your cash flow if you refinance to better rates.  Better yet, eliminate the banks entirely and joint venture your rental portfolio.
2.  coin laundry – If you own multi-family, Install coin-operated washing machines.  If you own single family homes, next time your tenant asks for a washer or dryer, offer to rent the machines to them!

3. Raise the rent.  With the rental market strengthening, we have opportunities to raise rents. Check on the rates for similar units. Are you renting at below-market rates?
4. Rent storage sheds. Especially if your homes are small, your renters may need a place to store their things. Don't let them spend their money elsewhere on self-storage. Put a sheds on the property.
5. Enforce late fees. It is perfectly fair to have a fee for late payment of rent, and guess what? Those who are chronically late usually don't even mind – they just don't look at these things the same way as others.
6. Offer improvements for rent increases. If it's worth $25 more monthly rent to a tenant, install that dishwasher.  Same is true of a washer/dryer.  How about a big screen TV?
7. Install vending machines. If your rental properties are large enough, others will do this for you for free, and give you a share of the income.
8. Rent by the room. A four-bedroom house might make more money if you include all the utilities and rent by the bedroom. This has made a lot of fortunes for investors in college towns. It does mean a lot of management!  This can be a ton of management issues as well, so be careful!
9. Rent-to-own sale. Usually there's a non-refundable deposit, and higher than market rents in these deals. When renters change their minds, as they often do, you got the deposit and better cash flow. This is great when poor cash flow makes you want to sell. You either sell or get the better cash flow as you repeat the process.
10. Reduce expenses. Every dollar of expense you cut goes straight to the bottom line. List every expense of your rental properties, and look at them one at a time. How can you reduce them?
How many more ways are there to save and increase cash flow?  Leave your list in the comments below and let's help each other along the way.