Grab Your FREE investing kit Now- How to get set up as a real estate investor with the right foundation.  Here is a great toolbox that will help you get started.
Below are the top 10 threats to you thriving profit margin.
A landlord's profit margin struggles every day to survive, grow and flourish in a sea of predators, competitors and government regulators.
1.  Poor Tenant Screening

The costliest mistake is accepting a new tenant without properly screening. An undesirable tenant will often have a poor credit, rental and financial histories. Landlords should review previous landlord relations, credit reports, courthouse records and income. It is probable that if they have not met their obligations with previous landlords, then chances are that they will repeat their behavior with new landlords. Many landlords have faced horrific situations where tenants have stopped paying rent while employing legal maneuvering to avoid eviction. Others have faced tenants who moved in and initiated criminal activity, which adversely affected other tenants and neighbors. Either of these scenarios translates into expensive ordeals where the measures of rectifying the situation can threaten the financial stability of the landlord.
A thorough screening also involves verifying that the person who is applying is the same person that submits credit/criminal info for screening. A picture I.D. should be cross-referenced with the application. Landlords must make sure that there are no omissions, inaccuracies or inconsistency in the actual application. Due diligence will certainly save landlords much money and stress.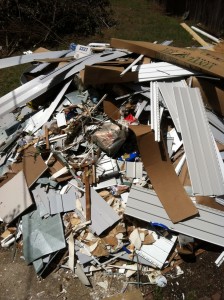 2.  Lease Preparation
Having a poorly prepared lease is very costly because it is the document that legally binds the landlord to the tenant. It is the rules of the relationship that dictate conflict resolution, financial responsibility and terms of execution. With out a professionally prepared lease the landlord stands to forfeit many of the rights afforded to the owners of the property. Landlords need to employ leases that are designed to protect them and their property and not the other way around. Many generic leases do not take into account the values of the landlord.
3-Rent Collections
Landlords must always enforce the terms of rent payment as it is written in the lease including late payments and fees. If not enforced, the landlord runs the risk of creating a dangerous precedent that will certainly cost the landlord dearly. Be sure to take action early in the month.  Plan to issue a pay or quit on the 5th and unlawful detainer by the 10th.
If a tenant has had a poor history of paying rent on time, a landlord should consider not renewing the lease. Being late consistently is a sign of financial trouble and future uncertainty for the landlord.
4-Law and Regulation Ignorance
Many landlords get into rental business with out learning the rules of the game. To get a perspective of the folly of not knowing the rule, Imagine trying to play basketball with out knowledge of the rules. You would become paralyzed from the constant rule infractions. It would be impossible to win. Translated to the rental business: Knowledge of the Laws and regulations can make the difference between a profitable venture and a loser.
Landlords must familiarize themselves with the states' Landlord/Tenant Act. Every state has different laws, therefore due diligence must be taken by landlords to educate themselves. Landlords must also take the initiative to draw upon with the experiences of other landlords. Many landlord advocacy groups exist in most communities and the Internet.
Finally, it encouraged for landlords to develop a relationship with a real estate attorney that specializes in the rental industry. Having a knowledgeable supporter on your side can relieve a lot of uncertainty. A landlord must never wait to the last minute to develop a relationship with an attorney because the requirement of immediate response will prove to be costly.
5-Poor Response to Service Requests
The number one reason that tenants do not renew their leases is poor response and execution for service requests from the landlord. Tenants expect a constant inspection, repair, and preservation of the general conditions of their rental home. This also includes a timely repair or replacement of parts for appliances. Everything has to be in working order and problems must be addressed quickly and courteously. Everything has to be in working order and problems must be addressed quickly and courteously. To facilitate an efficient delivery of maintenance requests, the property manager's best method of receiving these requests is actually answering the telephone. When the manager is too busy to actually answer the phone or the request comes at an odd hour, many properties utilize apartment call centers. This resource allows properties to always have a human responding to the needs of their tenants. The apartment call centers are industry specific and have a direct, open communication with the maintenance and property management. Maintenance requests should be supported by a shared calendar that documents the request cycle: creation, delivery, execution, completion and follow-up. Maintenance requests, if implemented properly, should be a team effort that will lessen and distribute workload through the property staff.
6-Not Employing Good Customer Service
Running a rental business is just like any other business in the sense with respect to employing good customer service. Many landlords forget that they would not be in business if it weren't for the customer. Practicing good customer service not only reduces tenant turnover, it also is one of the primary forms of marketing. Word of mouth advertising is the time tested, most effective way to promote any business. In the long run, a positive approach to communicating with your tenants will reflect in the profitability and value of a property. On the other hand, poor customer service will take a toll on the general conditions of the property. Tenants will not respect the property by not cleaning up after themselves or not following the property's rules and regulations. Therefore, poor customer service may result in high turnover, high vacancies, higher operational costs and lower profits.
7-Not paying taxes
Many landlords do not have their rental income as their primary source of income and neglect to report their income to the government. Others fail to pay property taxes because they don't reside in the property. Failing to declare income and ignoring property taxes can cause very expensive recovery efforts. The government will assess taxes, add fees, add penalties and assign interest. Other costs will come from attorney fees, added accountant charges and personal time. In extreme cases, landlords may get their property confiscated.
8-Not waiting for the funds to clear
In a rush to fill the occupancy, many landlords make the mistake of allowing the tenants to move in before the funds are cleared. The scenario of tenants moving into a property too soon has caused numerous headaches for landlords having to initiate eviction procedures without ever collecting any rent or deposit. Always ask for money orders and certified checks or simply wait for the funds to clear the bank.
9-Not conducting a move-in inspection
Neglecting to have the tenants complete a move-in inspection can result in damages to a property that cannot be documented by the landlord. Payment for rent must not be accepted until this inspection is completed.
10-Not keeping a professional landlord/tenant relationship
Landlords must always uphold a professional relationship with tenants to avoid the pitfalls of not employing the codes of conduct that are based on the stipulations outlined in the lease. The professional relationship is based on the landlord realizing profits from the rental business. Changing the nature of the business relationship threatens the ability for the landlord to coll