In our local investing mastermind group, the
biggest problem that investors have is NOT
that they fail to understand the real estate
investment concepts that we teach……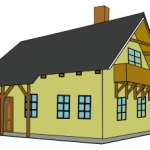 it's not that they can't find the money to close
a great deal……..
and it's not that they lack motivation and desire
to become a successful investor and create
multiple streams of income…
THE #1 PROBLEM is "How do I find all of
the good deals?"
I understand that problem because at
one time, that was our biggest obstacle, too.
It wasn't until we understood that there is no
ONE WAY to find or source leads….leads
that we then quickly screen to determine if there
is enough profit to make an offer (or multiple
offers).
So, what made the difference? Why do we have
leads coming our way every day, enabling us to
make multiple offers every week?
It's all about "Who's on your team?" If you are
trying to work this market, source the good deals
and do it all by yourself, then your opportunities
will be severely limited.
We've said it before and we cannot emphasize it
enough….investing is a TEAM SPORT.
If you are unclear as to how to make this happen,
and how to build your own team with very little of
your own investment, then you need to be at our
live event, March 2-3 in Dallas, Texas, "Creating
Cash Flow Secrets."
David and I will show YOU exactly how to build your
team so that you, too, can go back to your market
and immediately quadruple your lead generation sources.
It's a numbers game – you can't win any other way.
And the time is NOW! Don't procrastinate, don't
look back in 2 or 3 years and wonder why you did
not take action.
Register now at:
register now for LIVE Boot Camp, just click here
Hurry! Early bird pricing runs out soon! Only $497
which includes 2nd person for FREE!
Make it your best year yet!