What do you want your 2012 to look like?
That should be the first question that you answer
This year. Those of you who know me know
I am an eternal optimist so I feel good getting
A fresh new start this year.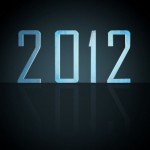 One thing  I do every year is
Make some changes to my overall business including
a tweak to my income streams.
We are in a terrible economy with high unemployment
and Down financial markets, but you have to stay
Agile and change strategies in order to
Continue to succeed regardless of the
Overall economies.
What is it that you need to change in 2012 in
Order to meet your goals? I will come back to
That question after I complete the story about
The two young people.
I mentioned in a previous post that I am impressed
With the fact that a couple of 21 year olds I am
Working with are both buying investment properties
Right now. Imagine for a moment where you would
Be at today if you had started at 21? I forgot to
Mention they are both Seniors in College right now.
As you can imagine, the job prospects for seniors
In college right now is less than exciting for most
Students. Both are taking definite action in 2012.
Neither has any credit or cash to buy houses, but
I have helped both develop a plan to make their
Acquisitions without any of their own cash or
Credit. They are buying houses heavily discounted
With plenty of equity.
One student is using a self directed IRA as a
Joint venture partner, the other is using a
Hard money loan combined with some extra
Funding from another family member. I am
Very confident that they both will create
Income with their purchases in early 2012!
What do you want your 2012 to look like?
What changes do you need to make in
Order to achieve your goals?
I challenge you to make this year count as you
Move forward AND invest in yourselvelf.
Do you need help developing your plan to
Meet your goals? Do you need help figuring
Out how to buy real estate without cash or
Credit?  Ready to add some new cash flow streams?
If you answered yes to these questions, you are
Now ready to invest in yourself and join me in Dallas on March 2-3.
Rates go up soon, so register asap!
Check it out at:
register now for LIVE Boot Camp, just click here
To YOUR Success in 2012
Jim