What is holding you back from buying real estate?  Many new investors are jumping into the market in 2012.  For most investors, the issue is the funding.   They want to buy houses, but do not want to go to the bank to get the shake-down and attempt to get a new mortgage on investment real estate.  They realize that banks today will want 20 – 25% down in order to get a mortgage.  How many houses can most investors buy if they are required to put 25% down?  Not enough!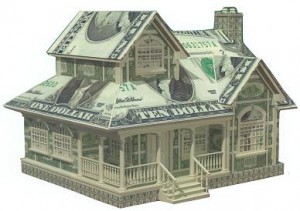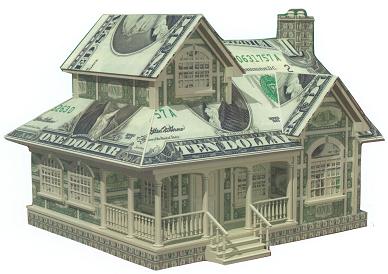 Just a few years back we had the opposite problems.  Inventory of distressed housing was low, prices were high and bank financing was loose and easy to obtain.  Which market would you rather operate in?  Today's market provides much better opportunities for investors if you are ready to fire your bank.
Instead of just having the skills to rehab a house; today you need to have the skill set to rehab your financing.  That is a direct quote from my good friend David Phelps.  Is he right?  Yes, he is.  How can you rehab your financing?  Start with eliminating the need for a bank, learn to structure seller financing and build your financial friends network.   Here are the top 3 reasons that you should use Private Lending and build your own financial friends network.
No Need For Your Own Money (OPM)
Even though real estate prices have come way down compared to a few years ago, houses still take a lot of money to buy them.  I give an example in my latest book, "Investing Now,"  about how you can buy a house for the price of a car. Investing Now by Jim Ingersoll The house will produce rental cash flow and the car will be a financial liability.  Even though you  can buy houses as cheap as cars in today's market, but that is still a lot of money if you are paying cash or having make 20% down payments to get bank financing.  You must learn to use other people's money to ensure your success in real estate long-term!      As a real estate investor your returns will be infinite if you do not have any of your own money in the deal.  An infinite return is a great goal for your next transaction and will allow you to continue buying more houses without running out of funds when you learn to eliminate bank financing and use other people's money.  Want to learn to structure deals with private lenders, never need a bank and earn an infinite return?  I am sure you do so it is time to invest in yourself to learn how to do it.  Join myself David Phelps, and John Groom August 17-18 in Richmond, VA for the boot camp that will change your financial life forever!  Register right now, use promo code FREE50 to save $50 and remember your spouse or partner or potential financial friend can come with you for FREE.  Here is the registration link so you can register right now with this link
Freedom Without Banks Boot Camp Registration
      2.  Faster than a speeding bullet
Today's market is definitely heating up and many foreclosures and distressed properties are receiving multiple offers.  Whether buying houses from banks or direct from sellers (like I love to do), the speed of your closing can be very critical.  Purchasing houses that are in distress situations often times require a very fast closing.  If you are relying on bank financing you will find the process to be full of hurdles that continue to slow down your closings.  These hurdles come in the shape of credit applications, loads of personal financial documentation, rent rolls and leases for other properties you own, credit reports and appraisals.  Each of these hurdles represents an opportunity for delays in closing.  When you are buying distressed real estate you must be able to close on time and without hassles.  Each of these bank-financing hurdles can lead to a lost transaction.  Are you ready to gain momentum and eliminate the delays in closing your real estate deals?  Make 2012 the year you eliminate banks from your investing equation!
3.   No More Loan Officers To Deny and Delay
  Today's mortgage regulations have led to increased under-writing guidelines that can become problematic for many investors.  Each under-writing requirement can lead to a bank saying "no" to funding your real estate deal.  Additionally, when you buy with bank financing you put all your other assets at risk with full-recourse loans, personal guarantee's, potential rent assignments, etc.  You get my point!  Eliminate banks, eliminate hurdles that lead to killed deals that won't close and eliminate the risk that banks create.  Learn to create seller financing, buy and hold real estate with joint ventures and create your financial friend network.  Next time you find the best deal of your life that must close in 7 days, you won't worry about not having the money for the deal and you will be ready to add rocket fuel to your investing model!
            Make 2012 the year you eliminate banks from your investing equation!
How many houses would you like to buy this year if you did not need any of your own money and did not need to be concerned with getting a bank mortgage?  When you eliminate bank financing from your investing strategies you will be liberated to buy as many houses as you want without using any of your own money.  Freedom to buy as many houses as you want will get you off to a great start in 2012.  Are you ready to create your own personal financial freedom path?  Now is the time to register and join myself and Mr. H Quincy Long in Richmond, VA.  Don't delay on the one event that could change your financial path forever. 
Register right now with this Link:
Cashflow For Life Boot Camp Registration
Please leave questions, comments and hit the "Share" button to tweet this message and share on Linked-in, facebook, etc.
To Your Ultimate Freedom Without Banks!