Friendly reminder….Register Now for the Cash Flow For Life Boot Camp on Oct 13th!
Are you tired of your job?  Want to become unemployable?
NOW is the time to learn the keys to creating the cash flow you need by leverage real estate investments…  Register Now for this boot camp
Not ONLY is the boot camp just $129 – BUT the mega-money networking dinner will be off the charts but you need to register early to attend!
==> Cash flow for life boot camp
Recap of details below 😉
>>>>>>>>>>>>>
October 13th, 8:30 – 5 pm
You KNOW you are working hard…but where are the results?
You KNOW you need to use private lenders…  but where are they hiding?
You KNOW this should be easier, but what is it you're overlooking?
You KNOW there has to be an easier way to fit all the puzzle pieces together! It is all about the cash flow Right?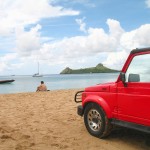 People ask me all the time, "Jim, what is the one thing I need to do get my investing to the next level"
I am so glad you asked!
At this boot camp I will reveal the number one most secret, top ninja stealth investing tip that will help you get to the next LEVEL!
==> Cash flow for life boot camp
Focus intensely, like a laser, on your cash flow!
Cash flow that can sustain you for the rest of your life and sustain your next generation (even tax free)!
Cash flow to pay off your debt
Cash flow to pay for your kids college
Cash flow so you are set for your daughter's wedding
Cash flow for your LIFE
Cash flow for your retirement
Cash flow for your own medical coverage
Cash flow for your NEXT GENERATION
We've put a too-cheap-to-pass-up price on it and the bonus mega money networking dinner will jump-start your efforts!
You're going to LOVE it. It will shift your investing 180 degrees.  I mean it.
IF you are tired of spinning your wheels and getting no where — Join us!
If you are about to miss the best market of our generation — Do NOT look back in a few years and wish you had come to this event!
IF you need cash flow for life — Register right now!