Are you ready to start rehabbing? Investing Now is the perfect time in the market to begin to buy and hold rental properties or flip houses for income today. Here are the photos of the one we just started working on. We will use this blog format to post photos of the progress as we complete the work.
This is a house we bought from HUD and was a foreclosure. We are finding that hud is providing outstanding opportunities on foreclosures this year. This is a big house with 4 BR, 2.5 baths and over 2,000 SF but it in need of a lot of repairs to bring back it's former glory. We purchased this without getting a bank loan and the lender is a Self-Directed IRA that will earn an outstanding return for working with us on this joint venture together.
Here are some photos: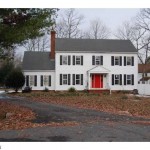 Exterior looks nice from this distance, but it is not in good condition and windows also have to be replaced.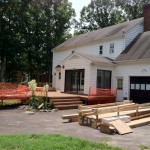 Back of home use to have a deck and is a mess to be reconciled.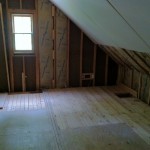 Unfinished space, off the master bedroom.  We will finish this into an office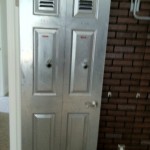 Locker door – actually a real bedroom door…  some people do the funniest things with their houses, don't they?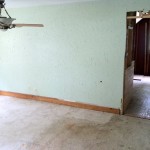 Master bedroom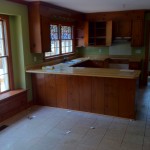 Big kitchen with lots of cabinets and peninsula can be expensive to renovate.  Also this one has a lot of cracked tiles that need to demolished and new ceramic installed.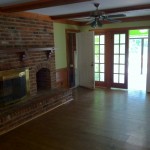 Nice living room, but dark.  Nice fireplace too.  Space leads to rear sunroom
Working on newer houses, like this one, are easier than working on houses that are 75 – 100 years old. No surprise on that I am sure.  They are also generally faster to turn and be market-ready.  However, larger homes like this one also can be quite expensive because there is a large kitchen and 2.5 bathrooms to renovate completely, 2 zone heat pumps and also we need to side the house, finish off the office space, etc.  I like doing houses like this one as they typically sell fast and are easy for us to renovate.  However, they can be easy to underestimate your repair budget because they appear to be mostly cosmetic type renovations.
Check out our website at:
www.investingnownetwork.com