Have you heard all the great real estate news?
By Jim Ingersoll
Prices are up…
Rental demand is high….
Inventory is dropping…
Boomerang buyers are buying again…
Appreciating markets…
"None of us want to get to the end of this current cycle and look back wishing we had bought more houses"
Daniil Kleyman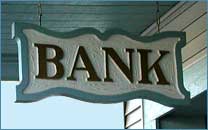 What is holding you back?
Seriously, leave me your thoughts in the comments section.
For most investors it is simply THE BANK!
Lack of credit…
Lack of income…
What if you could buy houses without needing cash, credit OR Banks?
Opportunity is knocking and now is the time to do it without banks.
We had  several hundred investors on the webinar last night (coast to coast and Hawaii)
where I gave step-by-step plans to eliminate banks and move forward right now!
Did you miss it?  If so, I have great news
Join me Saturday March 16th at NOON EST (9 am West coast), register for FREE right now:
Saturday Noon EST (9 am West Coast)
Learn your personal path to success and don't look back 5 years from now and wish you had done this!
Let me show you how to invest without banks…
Without hard money lenders…
And prepare yourself to move forward with confidence right away.
Sign up now.
Saturday Noon EST (9 am West Coast)
See you there!