What an amazing week!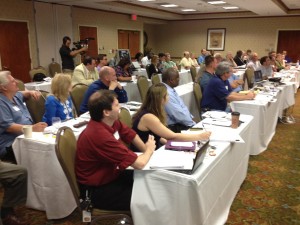 I have heard from so many of the participants who joined me for the Ultimate Freedom Without Banks!

Here is some of what I heard…
The boot camp inspired me and I am looking forward to an awesome future! Thanks for all the wonderful eye opening info! What you gentlemen have provided is a step by step way to fire the banks and build financial freedom! The practical way it was presented was easy to understand, no smoke and mirrors, no get rich quick scheme, just a solid and sensible way to invest in real estate that works!  "  Kimberly S
"What a 2-day event, awesome teachers & eager learners ready to implement new real estate deal structuring concepts, creative financing strategies, and impressive ways to increase your retirement nest egg. Oh yeah, and eliminate the banks from your investing deals. Thanks Jim, David & Kandace, and John!!!"  Mark O
I'm a different person after the boot camp.  I'm looking at old listings and thinking how they'll work now, and I have some ideas about what I think is an inherited house I can turn into a 4plex and include the current owner in the deal.
All kinds of possibilities now.  At the Y tonight someone asked me what I did today, and I told them how I'm using my SDIRA to invest.  It's great!
Pete G
ok, there were a bunch more like these and I really appreciate the feedback.  More importantly I am excited to see so many people jump so quickly this week and are moving forward with a lot of momentum now!
Two questions for you to answer:
1.     What were you doing last Friday?  I hope you were taking notes, networking and making great connections at our event ha ha!  What specific ah-ha moments did you write down and how did they affect your first week back in the real world?
2.    What will you be doing next Friday?  How can you work to not lose your new found knowledge and network of friends?  That really can be a haunting thought…  Want a solution?  Start by eliminating banks so you can succeed massively and don't let anything interfere with your own freedom!

Join Jim's Mastermind Coaching Program!  Fill out the short contact form on this page and I will send you the information.
Real Estate Mastermind Coaching with jim ingersoll
If you are like me, you need to be reminded to FOCUS!  What are your goals and what are you going to do this week to accomplish them.
Do you need to find houses to buy?
Do you need private money to buy them?
Do you need more training so you feel more confident?
Everyone needs something a little different.
The key is to identify your needs and put a plan in place to NOT let anything stop you from achieving your own FREEDOM!
To Your Freedom!
Jim