At 8 pm CDT tonight, David Phelps and I will reveal our
Mystery guest, Mr. "X," who has promised that
He will hold nothing back in revealing his
Systems and automation that allow him to make
Multiple offers on huge profit deals every week.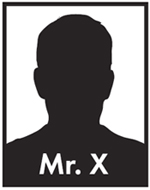 If this is one of your challenges (and trust us, this is
One of the biggest challenges for most), then you
Won't want to miss this call.
Option #1
Call in to listen on our conference line
Phone Number: (206) 402-0100
Pin Code: 694793#
OR
Option #2
Listen online through the webcast here
Instant Teleseminar Link for Call
See you tonight!
P.S. How much would it mean for you to implement
Just one strategy that could create hours more for you
Each week AND at least one new deal each week that
Is worth a minimum of $25,000 equity, $250/ month
Cash flow and $5K-$10K in cash? (These are our
Average deals in the market today).
Instant Teleseminar Link for Call