My good friend, Dr. David Phelps, a long-time fellow
investor, is hosting a very important and timely Investing seminar in Dallas!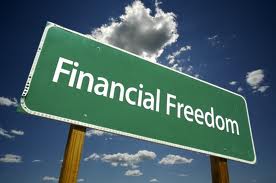 Those who know David are familiar with his story…private
practice dentist for just over twenty years, but also built
his "freedom foundation" through systematic and consistent
investment in single-family houses.
Register here NOW while you're thinking about it:
Learn to create your personal freedom for 2013
When his daughter had a near-death battle for life, he was
able to leave his dental practice and eventually sold it, having
a strong passive cash flow through his real estate assets.
Today, he is showing other doctors, investors and small business owners
how to achieve the same…..and as you know, there has never
been a better time to be involved in real estate investment.
What does this mean for you? David teaches his doctors
NOT to do what he did, by learning the "ins and outs" of
locating, negotiating, and managing real estate, but by
learning how to be involved in low risk, joint ventures with
those who DO know how to find and manage good deals.
By understanding the mindset of the potential private lender,
you can open the door to unlimited funding for your own
transactions.
We have an all-start cast of great speakers, besides David and myself including
Walter Wofford
Quincy Long
Scott Britton
John Groom
AND MORE!  Be sure to join me in Dallas and register today:
Learn to create your personal freedom for 2013