By Jim Ingersoll
Are you ready to crush it with some great investing strategies?
The middle of each year is the perfect time to amp up your
focus and execute your plans to gain momentum from day one.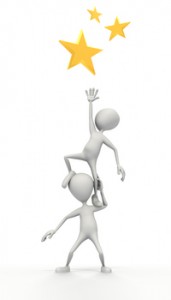 Here is how to do it:
1.  Write down your goals.  Doesn't that sound SO EASY.  It is SO EASY that only
the top 3% ever actually do it.  Start with a transparent look at where you are at right now.
Do you need more money?
Hate your job?
Saving for retirement or your kids education?
Worried about preserving your capital in tough times?
The truth is every person reading this posting has needs.  Some people do not have enough money and others
have a LOT but are really worried about lack of returns in CD's and their ability to preserve their capital during
our challenging times.
Now that you know exactly where you are starting you can formulate your goals. Break your goals into short-term and long-term
needs.
2.  Invest in yourself.  I am a life-time learner.  I didn't stop learning once I had my Masters in Engineering Management.  Regardless if you
have a high school diploma or a PhD or are serving our country in the Military, you can commit to investing in yourself.  I have recently received
a number of emails from people who read my books over the holidays.  I love to interact with readers!  It lets me know you are serious about
investing in yourself.  Commit to read or listen to a book every week.  Immerse yourself into the articles I have written for you.
Participate in a real estate forum and ask questions.   Here are links that will help you with each of these ways to invest in yourself:
Real Estate Investing Home Study Training
3.  Transactional or Passive Income Streams:
Now that you know where you are at, where you are heading and have committed to invest in yourself you can determine
if you need transactional or passive income streams.
Are you a brand-new investor?  If so, you should learn to wholesale houses.  This is a risk free way to invest in real estate and learn to
do deals while creating a nice stream of income.  It is the income stream that allowed me to leave my corporate America job several years ago.
Here are some wholesaling houses resources for you.
Wholesaling Houses Free Training
Maybe you are ready to fix and flip a house this year.
Here are some fix and flip resources for you.
Flipping Houses Free Training
If you have already started investing, now is the best time of our generation to buy and hold real estate assets.  The key to buying
rentals is to eliminate banks and succeed massively.
Here are private lending resources for you so you can fire your bank this year and build a portfolio of rental properties:
Free Private Lending Free Training
Joint venture real estate Free Training
Private Lending Video training
Read through the materials, join me in the forum at CREonline, watch the YouTube videos and formulate a detailed plan that meets your investing needs.
Shoot me an email if you want a copy of my private lending special report or you have specific questions on investing.
jim@investingnownetwork.com
Your plan needs to be detailed and specific and ultimately lead to your financial freedom!
Jim Ingersoll
Author, Real Estate Entrepreneur and Coach