Ready to take your investing to the next level and build on your foundation?
Ready to capitalize on today's market using joint ventures and private lenders?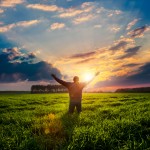 "If I had a way to buy a few thousand single family homes right now, I would do it."  Warren Buffett
Register now and take your investing up to the next level.
Join myself and H. Quincy Long on October 13th for the one event that will prepare you:
Use promo code: free25 and save $25 off your registration right now.
Are you trying to partner with private lenders?  In this boot camp you will learn to structure the deals.
Bring your potential private lenders with you and let them see the whole investing picture – they will be ready to work with you!
Quincy will show you how to partner with retirement accounts to do your deals.
Quincy will show you how to create tax-free returns that will go right to your next generation… up to 150 years in fact!
Don't miss it!  Register right now!