David Phelps and I hope that you had a great Christmas
and enjoyed time with family and friends,
reflecting on the real importance of this time
of year.  This is the follow up to the email we sent you last week.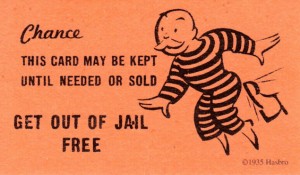 I needed to conclude the property transaction
from the jailhouse………….
It's not very conducive to exchange paperwork
and signatures through the jail safety glass.
So, we arranged for the inmate owner's attorney
to provide Power of Attorney paperwork that was
executed and notarized with the attorney that
provided that the inmate's sister would be able
to sign and convey the title for her sister.
This was the easier route to take so that
neither myself or the attorney would have to
make repeated trips back to the jail with more
documents. But, without a Power of Attorney
and a willing sister, the latter would have been
the only way to get the title.
Again, the moral of this story is that good deals
are created by finding the opportunity.
Go back to our teleseminar series and review
Lesson #4 where I went through a number
of great lead generation sources.
If you are not generating leads and therefore
not making offers every week, you will not make
any progress.
Next time, we'll give you some tips for starting
out the New Year with a bang!