By Jim Ingersoll
Getting off to a great start is always important.  The summer Olympics are coming up this summer in London, England.  The athletes are preparing now and will be ready to roll.  The track and swimmers are especially keen on the importance of getting off to a great start.  When their starting gun fires, they are flying out of the gate!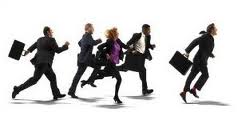 My new book, "Cash Flow Now: How To Create Multiple Streams of Real Estate Income" was just published and it is off to a great start.  Have you got your copy?  If not, follow this link to get it Now:
Cash Flow Now by Jim Ingersoll
If you have already read my real estate investing new book I would love to hear from you, drop by my facebook page, send me an email or leave me a review on Amazon.  Leaving the review is a big help to me and much appreciated!
When you buy a house are you ready to roll like the Olympic Athletes?  Day one you should be working on the house, starting the repairs and renovations to get it ready to rent or sell.  DO NOT wait, instead start immediately.  Have the dumpster delivered if needed, have the utilities already turned on and have your contractors lined up and ready to attack their new project (your investment).
The real estate market is the same way.  I believe we have already bottomed out and now is the best time of our lives to invest, DO NOT hesitate or you will miss it and in a few years you will look back and WISH you had bought more houses!
To Your Success!
Happy House Hunting to you!
Jim Ingersoll