I didn't want you to forget our Free teleclass this
Tonight, August 15 at 8:00 p.m. CDT.
David Phelps and I will help you create your
own Freedom Blueprint that can set you
free in 5 years or less.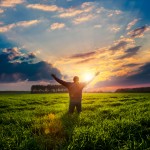 Being a hard worker is a quality attribute…
but just working hard is no guarantee of a
successful life, however you define your
success.
Too many people spend years obtaining
high levels of educational degrees and
licenses only to find that those degrees
did not come with the blueprint.
Be sure to join me with my good friend,
David Phelps, as we take you through the
steps to create your own blueprint plan.
Option #1
Call in to listen on our conference line
Phone Number: (206) 402-0100
Pin Code: 694793#
-OR-
Option #2
Listen online through the webcast here
Free Real Estate Training online
To your freedom,
P.S.  This one hour might just be the best use
of your time this year….without a plan,
you plan to fail.