Welcome to 2012 with a

special gift.
Are you ready to make it happen this year?
I have assembled an all-star cast of some of the top real estate investor gurus
in the country to help everyone get things kick started on the path to financial freedom.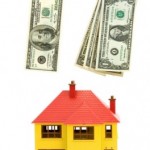 The call is completely FREE and FULL of great investing tips for todays market place.  Here are some of special guests who will be on the call with me:
Quincy Long – IRA Guru Extreme
Walter Wofford – Mr. real estate Everything  "History will show that in the next five years more real estate wealth was created than any other period in recent memory."
Eddie Speed – Seller financed note specialist who is always on the speaking tour nation-wide
John Groom – Brilliant real estate guy and CPA
Scott Britton – "As a real estate veteran of over 30 years, experiencing every kind of real estate cycle, I can confidently state that the only option for moving forward successfully today is with private money joint ventures."
Lisa Moren Bromma – Private Mortgage Diva
Dr David Phelps – My good buddy, former Dentist and full-time investor who is simply brilliant!
This really is an all-star caliber cast that is assembled so you wont want to miss this FREE session.
Here is the sign up link, space is a bit limited so please pre-register as soon as you can.<br><br>
Jim
p.s.  New home study course on investing and retiring tax free is NOW available. Here is the link to the DVD home study courses that are on sale at Investing Now Network