Finding a realtor – How investors can do that to buy foreclosed homes
Guest blogger:  Guest post by Gabriel Knight of Mortgagefit.com
If you are a real estate investor, and if you are planning to buy some foreclosed homes, you can try finding a realtor, who in turn is going to help you find the required real estate properties.
A realtor is a real estate agent who is an affiliated professional and is a member of National Association of REALTORS or NAR. Buying foreclosed homes involves various complexities. When a person is not able to save the home through even mortgage refinancing , mortgage refinancing it gets foreclosed.   So, there are some legal matters involved in the process.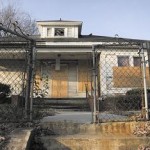 In order to find a realtor, you will be need to:
Understand there are differences between experience levels of realtors. Only if you can understand this, it may be possible for you to find the right Realtor for you as a real estate investor. 
Here are steps to take to find a Realtor.
Check with the real estate investing groups and the different investing clubs, realty brokerages in your state and in your locality
1.  Call the realtors and discuss the details with him/her. This not only is going to help you get more acquainted with the realtor, but also to know if he/she is authentic (at least by some levels).
2.  Before signing any contracts with a particular realtor, it is important for you to check the history of the realtor. You may be able to do this from the DPOR or Real Estate Board website of your state. From this website, you will be able to find if there are any complaints against the realtor, and if he/she was involved in any scam and so on.
3.  It is always better to interview different realtors in order to choose the right one as per your needs. Though, it is not always possible to cater to all of the needs, a realtor should be able to understand your needs and find a foreclosed house based on that. So, ask questions and ask for specific referals that in order to decide if a particular realtor will be of any help for you and your investment needs.
4.  In order to decide on the particular realtor, ask for market analysis from them. Choose the one, who according to you, is able to give you the best one, keeping in mind your needs. It is better to get such analysis from the realtors of the same company.
5.  Good realtors are supposed to help you with deciding the value as-is and value after renovations of the home. They do not simply put forward a price for you to choose on with out market comparables.
6.  Find out if the realtor you are going to sign the contract with, is easily accessible.
So, you can see that there are various things that are associated with choosing on the right realtor. It is important for you to choose the right person or realtor for your investment needs.