let me just say it…
I love getting seller financed deals
no brokers, no bankers involved for these deals
they are not on the MLS, but you know how to find off-market deals now right?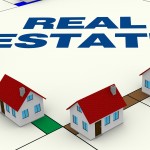 Check out this email below I received yesterday.
Join our cash flow facebook group now —>
Click here
Back to seller financing… simply put nothing really beats it.
"For keepers I will take terms over price"
Jeff is right!  Getting a seller to sell the house AND finance your house is the way to go.
Want to learn how to structure deals like this?
There are a number of ways to structure these deals so in my training I cover all 3 including:
1.  subject to
2.  Owner carry (my personal favorite)
3.  Lease options
This training is still just $47 and the feedback has been excellent.  It includes detailed video training and the documentation required.  In the near future the price is going to increase, so I suggest you get it soon.
Learn to create deals and succeed with OPM!
All my best
Jim
ps –  Click the facebook link above and join our community in some awesome investing discussions with investors from all over the place.