Did you Meet Mr. X?
The Great News IS that Real estate is on-sale, readily available and you don't need a broker or a bank to buy it!
This week we featured Mr. X, Walter Wofford on our monthly coaching call.  Walter poured his
Heart and soul into straight up content on lead generation, systems and automation.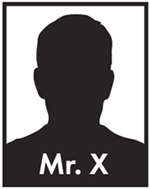 I took A lot of notes and here are some of the highlights:
Focus everyday on outsourcing lead generation to make one good offer per day

Invest in others by training them how to help find motivated sellers and put together deals that work

How to effectively get and manage a virtual assistant in India to manage the foreclosure leads and gave an example of a $90,000 house that recently sold for $6,100 at the courthouse steps

Direct mail campaign with specific demographics that work.  Mail 1,000 postcards and buy 10 houses (often times with zero percent seller financing)

Neighborhood marketing campaigns passing out flyers to owners and tenants

Probate marketing campaign

Marketing to owners who had a fire

If you missed it, here is the replay link, grab a pen and start taking notes because this is a treat for YOU
Mr X replay link

Walter is a true-blue, on the street Entrepreneur intentionally engineering as many good transactions as he can because the market is perfect right now.  He also has both his sons trained and making their own deals as well.
If you missed this call you will want to grab a notebook and pen and listen to this replay.  Take your notes as we dig into the world of virtual assistants, lead generation and buying houses direct from owners without ever needing a bank for financing.
We had a lot of people on this call from coast to coast and had a great time doing it.
Are you ready to take action and invest in yourself so you can execute your own plan of buying houses without banks?  If so, now is the time
To register for our boot camp where we will continue this conversation that started in Dallas and is continuing to make a positive impact on peoples financial future.
Use promo code:   free50   and save $50 on your registration today for this event in Richmond, VA August 17-18 when Jim Ingersoll and David Phelps take you to the next level in your financial independence learning to buy real estate without needing banks.  Reigster now and capture over $500 of FREE bonus materials!
Ultimate Freedom Without Banks
Join our facebook event page and discussions at
http://www.facebook.com/events/439827929368082/

If you have specific questions relating to the call last night or the upcoming event you can use this facebook page to ask your questions and continue the cash flow freedom discussions.
David and Jim