Investing in real estate is a team sport.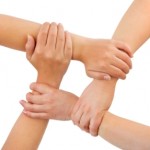 The best opportunities and
best deals are not listed on some exchange
board or found through mutual funds, private
or publicly traded investment trusts.
I recommend investing in only secured
real estate investments – where your
capital is secured by a specific property
that you can control (you can have control
whether you are an active or passive investor
– the important part is the control).
Passive Investor
you have capital to invest but you don't want to do the 'heavy
lifting.' Good news!
Because of the lack
of conventional financing today, your capital
can be invested with low risk into secured
real estate transactions right in your own
local market – or any market that you
desire. Secured by 1st lien mortgage
positions – with returns 3-4 times what the
banks are paying.
And as a "lender," you don't have to deal with tenants or
contractors.
You make your money by being "the bank."
Active Investor or Catalyst 
You've got time or knowledge or
both. You know how to find the good deals
and manage them. You just need capital.
Good news!
Your passive friends in the
paragraph above are looking for you! And
unlike a bank, they don't change names
every two years!
All that's missing is how to put Passive
and Active together  and that is the key to a great joint venture.
It combines the best of both worlds of a passive investor with money and
the skills of a great catalyst/active real estate investor.
When combined these forces create awesome returns for each other!
What is holding you back?  What is missing?  Leave me a comment and share this posting with your facebook, twitter, linked in and Pinterest friends!