Thoughts on our recent headlines?  "Fears drive storm of selling" "U.S. loses top credit rating"  "Stocks plunge worst since '08"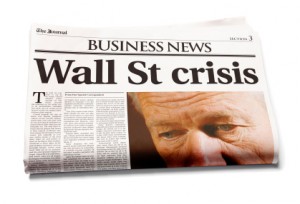 First – thanks to those of you who have already registered for this one day Event!
There is a lot of Chaos in our financial markets these days and a lot of people are hurting because of it.  401k accounts, IRAs and stocks are dropping like a rock.  Unemployment is not getting better…
The hallmark of a Entrepreneur is to be able to figure out how to capitalize in any market and any economy.  The good news is that as a real estate entrepreneur you can make it happen today because real estate is on-sale and readily available at big discounts.
Join me on September 24th from 9:30 – 5 pm at the Hilton Homewood Suites in Glen Allen, VA.  Here are some the of topics we will cover:
✓ Investing the right way to maximize returns, cash flow & Equity to give your financial's some rocket fuel!
✓  Investing in Real Estate Without Tenants, Time or Toilets
✓  Putting together a plan that will earn you millions
✓ How to provide sky rocket returns
✓  Using Retirement accounts for real estate investing passively and make your balance increase super fast
✓  How to find create win-win transactions with sky rocket returns for everyone (without needing a bank)
✓  How to solve money problems for those who don't know where to invest today
✓ How to buy real estate to maximize monthly cash flow and net-worth
✓ Buying real estate with maximum leverage and maximum returns
✓ Develop a plan for investing for our new economy
✓  The easy way to predict your future course based on your decisions today
This full-day session is for both the real estate investor looking to capitalize today along with those who are confused on how to invest today and avoid the stock market!
The cost is $169 per person or sign up 2 at a time for just $249
In case you missed it, here is the registration link (scroll to bottom of the page and sign up today)