By Jim Ingersoll
Are you ready to take strike GOLD in today's market?
We are in still in the perfect storm, but how long it will last is anyone's guest.  Last month I was meeting with Daniil Kleyman who is the founder of True Vision Analytics which produces the awesome real estate evaluation software platforms such as rehabvaluator.  Daniil is also a very active investor buying and holding a lot of property right now.  He made the remark that HE does not want to get to the end of this current real estate cycle and look back wishing he had bought more investment real estate.  How about you?  Are you prepared to capitalize right now, before it is too late?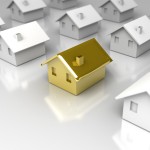 Can you find the very best houses available?
Do you know how to financially evaluate a great deal by knowing the four numbers that make or break every deal?
Do you know how to find all the private money needed so you can buy as many houses as you want and not have to look back in a few years wishing you had done it?
Do you know how to transition from transactional income (flipping, wholesaling, etc) into residual income streams that work for you 24/7 and 365 days a year?
Are you really ready to move forward and create your very own financial friends network that replaces your bank?
I hope so, I do not want anyone looking back in a few years wishing they had prepared themselves and MOVED FORWARD with their real estate investing.
Why invest in real estate now?
MONEY!  Right now is the easiest time to create your very own funding solutions using private lending.  If you are ready to buy houses with other peoples money and leverage real estate, you will not want to miss this event.
FINANCIAL FRIENDS – Are you looking for private lenders?  Make a list of people that you know personally who could benefit from working with you on real estate deals and INVITE them to this event as your guest.  The very easiest way to create private lenders for your own deals is to educate people on how the whole thing works.  Once they see how safe and secure real estate is along with the upside double-digit returns you can easily partner with the people you bring to this event.
WHOLESALERS AND FLIPPERS – Now is the time to transition from transactional income into long-term wealth building and steady, reliable cash flow streams.  Don't miss the opportunity to see how to do it.
REALTOR'S – Tired of the frustrations of dealing with so many picky buyers?  Tired of the huge hurdles thrown at every transaction from bank under-writers to get deals closed?  You will want to join us and see how you can easily add cash flow income streams and wealth building methods into something you are already an expert in… Real Estate!
Investors –  Many people are tired of earning less than the inflation rate in certificate of deposits, many are tired of watching their 401k accounts sink like the titantic.  Invest in yourself and see how you can invest your retirement into real estate and create double-digit returns safely!
Strike GOLD NOW before you miss the opportunity!
Jim