You guys and gals in my Investing Now community are amazing!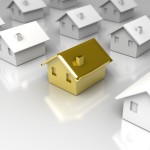 I am giving 3 freebies away today to each of you.
1. FREE Webinar Training – We got incredible feedback on this training last week and you will love it!  Learn to become a property owner and build long-term, residual income streams with Real Estate.  The best part is I will teach you how to do it without cash, without having good credit and without ever having done your first deal.  Join me on this webinar today and enjoy this FREE Training right now.
FREE training webinar on becoming property owner without banks
2.  Free Coaching for you!  Ready to learn to flip houses?  How about build a rental portfolio with seller financing or wholesaling or rehabbing houses?  Sign up risk free for our 7 day FREE coaching test-run.

FREE Coaching with Jim Ingersoll
3.  FREE software – IF you are buying houses, it is super important that you dial in your rehab budget and know your max offer.  The best way to do it is with this software package, created by my buddy Daniil Kleyman.  He offers a "LITE" version of it for free and when you love it you can upgrade to the Full version.  I would not recommend investing with out it.  Here is the link to your free software:
Market is RED HOT and now is the time for Action!  Join me on the call tonight, get your free software and request your free private lending book!
All MY best to each of you!