Over the past few years it has been very easy for
investors to find dirt cheap houses in the MLS in
the form of REO foreclosure inventory….but did
you get the recent memo from Fannie Mae?
Their REO inventory is going through a
transformation right now. First, Fannie Mae is
beginning to do light fix ups on the houses and
trying to sell them for more money.
Second, they now are imposing their 15 day non-
investor offer period more frequently.
Third, they are looking at selling hundreds of
houses in bulk sales and forcing the owners to
hold them as rentals.
Fourth, they are suppressing the shadow
inventory and pushing harder on banks to work
out short sales, modifications and refinances.
That is a lot of change in recent months.
Where does it leave us as investors? Does it
mean we can't capitalize on this greatest
transfer of real estate wealth of our generation?
Of course NOT, if you know how to find your
own great deals. Who needs Fannie Mae anyway?
I have revved up my marketing again with a direct
focus on finding motivated buyers. I like to do
15 different Guerilla style marketing techniques
to find the motivated sellers. These sellers are
better than buying foreclosures because they
either take a deeply discounted price or will
provide seller financing.
Last week, on the 25th of January I received a
call off of one of my bandit signs (more on using
bandit signs later…and yes, there is a way to
use them very strategically). The owners wanted
me to come as fast as I could get there… So I
did.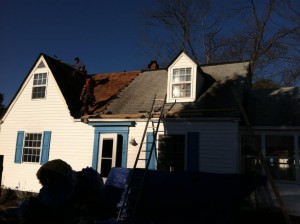 I met in the living room of their Cape Cod style
home and negotiated to buy their home. They had
owned this home since 1994 and had equity. Their
motivation was that they are moving out of the
country back to their homeland.
They needed my help because the house had some
deferred maintenance, like a new roof. They
needed my help because they were behind in their
payments, payments that they had been making
since 1994! Think this is abnormal, a rarity in
the market? Not at all! This kind of situation
is cropping up everywhere due to the economic
conditions.
These folks had had it and they were ready to
move NOW! They weren't out to get the highest
price and they surely didn't want to fool with
a realtor – they just wanted someone who could
get them out of the house as soon as possible so
that they could get on with their lives.
THIS SITUATION IS ALL AROUND EVERYONE OF
US TODAY…WOULD YOU BE INTERESTED IN
LEARNING HOW WE FIND THESE SELLERS?
When sellers need help and have equity, I am
certain I can help solve their problem every
single time…this requires some basic knowledge
and skill in both negotiation and deal structure.
The bottom line? We closed one week later, on
the 1st of February.
Are you ready to learn to market to find your own
motivated sellers so you do not need to rely on
Fannie Mae or other bank foreclosures?
Would you like to learn my 15 marketing strategies
that work in today's real estate market to get
sellers calling your phone? The magic is in the
lead generation and the formula is yours for the
taking!
Join David Phelps and me in Dallas March 2-3 to
learn my 15 marketing tricks to find all of the
motivated sellers you need calling you!
Sign up today:
www.CreatingCashFlowSecrets.com <http://www.CreatingCashFlowSecrets.com>
Make it happen in 2012!
To Your Success!
Jim and David
P.S.– We have people coming from California to
the East Coast. We'll have a lot of fun and,
more importantly, we'll learn how to make money
and create wealth in the absolute best time in
our lives! Don't miss it!
www.CreatingCashFlowSecrets.com <http://www.CreatingCashFlowSecrets.com>